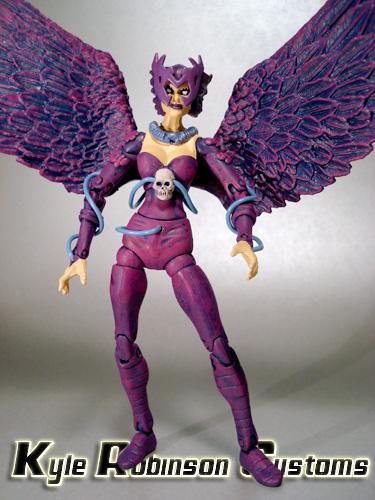 Kyle's Deathbird, D.O.B. 04/12/07
Deathbird features an inovative articulated wing feature, see wip for details.

RECIPE:
~ML Wasp base.
~ML Lady Deathstrike from knees down.
~90's Touybiz Deathbird Hair and Mask
~Drilled holes to insert tubing. tubing is Blue Speaker wire.
~Sculpted Cups on outer breast.
~Random Skull on chest retooled.
~Wings from Bird Of Prey angel with the inside hallowed out to fit the wasp wings after I trimmed them down. Then I sculpted them together.
~Sculpted tube around neck, forarm straps, & scales on upper arms.