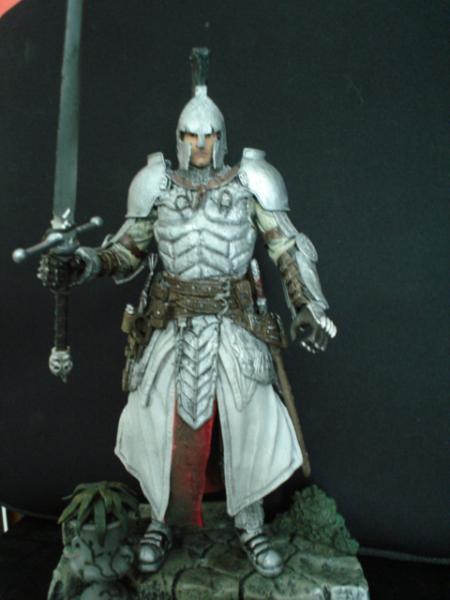 I wanted to add to my dragon age figure collection. So I made another one of my p.C. characters dravien. To make him I used this recipe
1. NECA Dante inferno head, arms, lower body, and 2 sets of arm armor
2. NECA Assassins creed upper body and lower cloak, swords and accessories
3. NECA 300 leonidas helmet
4. NECA clash of the titans body armor
5. Mcfarlane celtic predator armor
6. Mcfarlane trigun feet
7. NECA blood wolves trax sword

Hope you like comments are welcome.