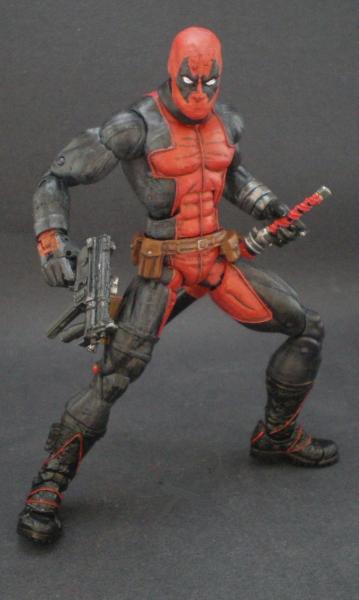 While trying to find a picture of Deadpool in a tuxedo, I happened across a sketch someone had done up of a possible Deadpool costume. I thought it was pretty awesome, so I decided to replicate it as best I could.

Head - Sculpted
Body - FO Punisher
Belt - 2-Pack Nick Fury
Boots - Ultimate Captain America
Pistol - ML Movie Punisher
Sword and Scabbard - NECA Ninja Gaiden Ryu

not sure where the SMG came from, but I've modified it so that the magazine is removeable.

More pictures in the thread.