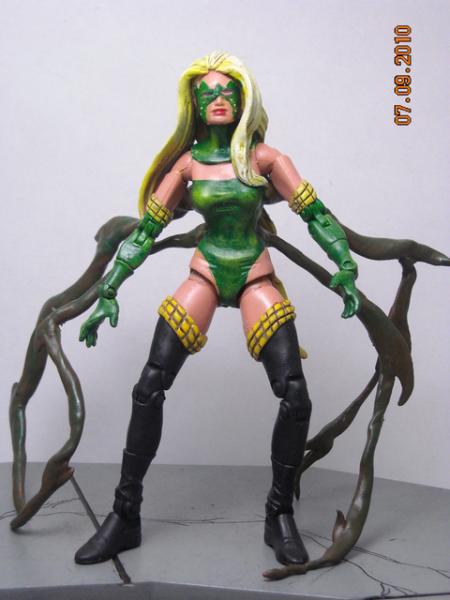 The fourth Spider-Woman and grandaughter of Madame Web.

The man known as Dr. Octopus transformed Charlotte Witter into his own Spider Woman. She had the ability to siphon powers from superhuman beings. Charlotte was able to siphon the powers of the original Spider Woman, Jessica Drew and Julia Carpenter. Charlotte even sucked the power from Mattie Franklin for a moment but Mattie was able to take them back due to the mystical nature of her powers. Charlotte would eventually be defeated by Spider Man and became completely powerless. She was then being held by Madame Web who turned out to be Charlotte's grandmother.

Sometime later, Charlotte would attack Peter Parker at home. She somehow regain some of her abilities and was after Spider Man. Mattie Franklin intervened and tried to help Spider Man.

SCLUPTED HEAD TO TOE,PRIMER,TESTOR AND CLEAR SEALANT FINISHED OFF THIS FIGURE..