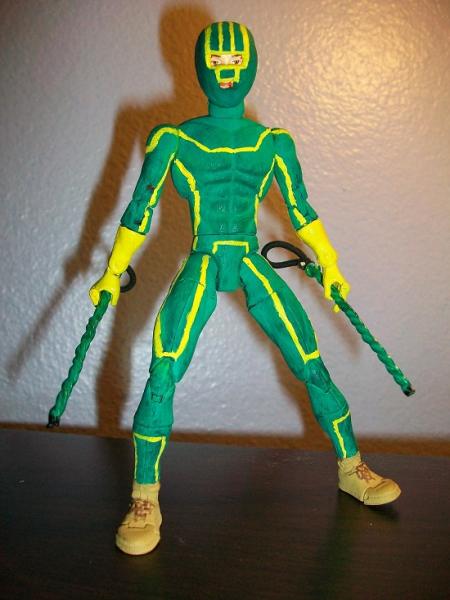 "With no powers, comes no responsibility."

I wanted a Kick-bum figure to go with the collection. I've seen it done before, but I wanted him to have a removable mark. Tried a few things like clothe and tape, but It didn't work out. Finally I tried Crayola Molding clay and it worked perfectly. Enjoy

Recipe-

head- urban civilian spider-man
body- daredevil
billy-clubs- bendy wires and a rubber-band

peace.