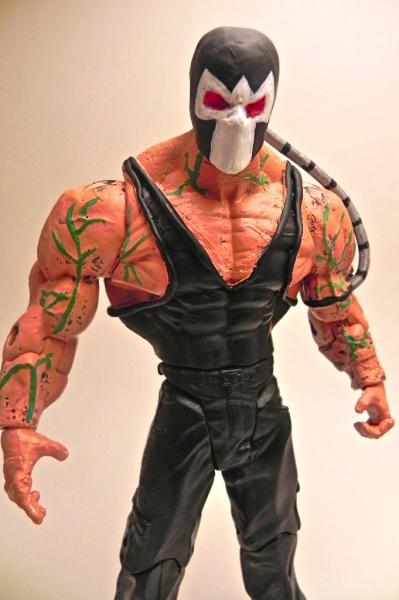 Yeah yeah, I know, he doesn't have the belt or gloves. Well honestly, I got lazy. But I think he looks good without it. This figure was easier to make than I thought. Not to much work. I think that the part that took me the longest in doing was finding each part to make him from. What are the parts? Well here's the recipe.

Head: WWE Jeff Hardy (Sculpted mask)
Torso: DCSH Bane
Hands: ML Wolverine
Legs: WWE Jeff Hardy

Hope you enjoy him as much as I do.

P.S, For WIP go to the forums!