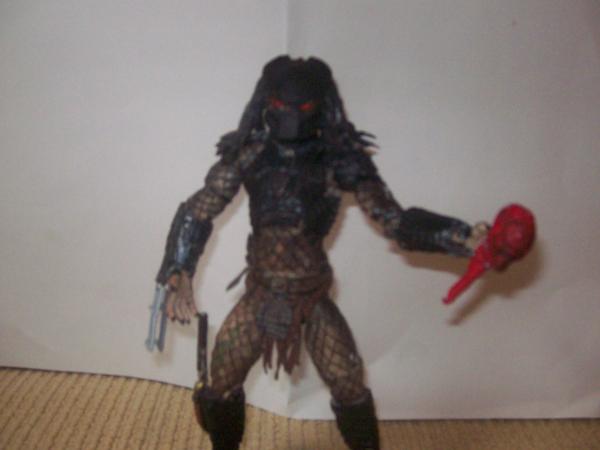 My first custom still a work in progress
removed some of the armour from the stomach repainted a darker color, added the eye glow, the glow on the back and the chest peice in the center, added a belt from a random lotr figure aswell as wolf preds skirt/toga. added the rear toga armor piece change the wrist blades, adde the new knife and holster on the leg, the skull trophie is a marvel zombie figure with the hair remove and the spinal colum is red painted blu-tack. is roughly based on the dark blade clan armour from concrete jungle.
Backstory.
he is hunting down a bad blood who betrayed his father took other his clan and exiled him to the xenomorph homeworld.