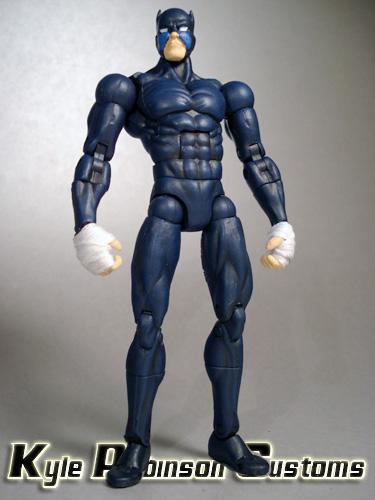 Kyle's Wildcat, D.O.B. 04/15/07.
This was a pretty quick job for a customer of mine, I was not familiar with the character (cause I'm not really into DC) but I'm sure some of you know him.

RECIPE:
~ML Urban Legends Daredevil
~Sculpted cat cheacks and ears
~painted flat black with some night blue highlights.
~Taped hands made from some thick craft thread.