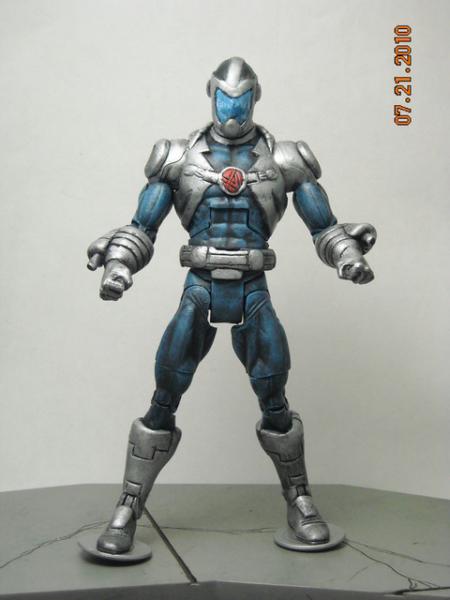 Screech is a member of The Jury.
Maxwell Max Taylor was a guardsmen for The Vault. Maxwell joined The Jury to target and kill Venom, after that he and the other Jury members went after Spider-Man. More Recently The Jury has battled the new Thunderbolts. Maxwell Taylor is Orwell Taylor's second son.

sculpted head to toe,feet part came from out to this figure.Primer,testor and clear sealant finished off this figure..