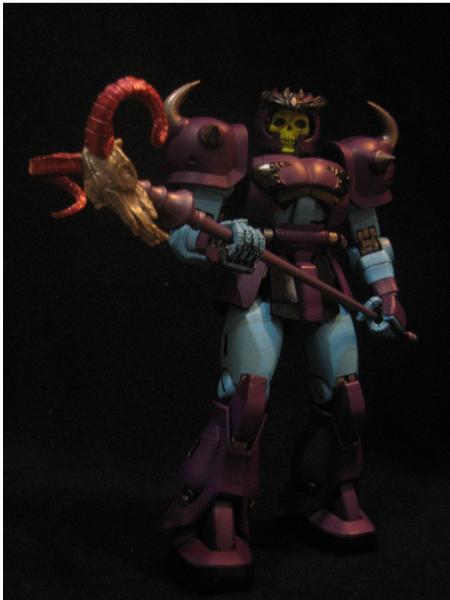 Here is an update to my Power Armour Skeletor. Like Iron Man, Skeletor is always improving and refining his Power Armour.

I used a Master Grade Zaku 2 Gundam Kit, I like this kit more than the Gouf Kit I used the first time around, The joints are much tighter and the figure is more articulated.

The head & shoulder armour was from my custom P.A.S V 1.0.