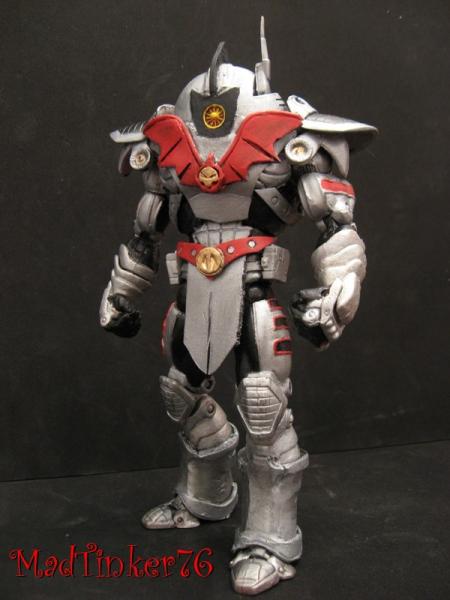 Juggernaut head to toe with various fodder pieces, foamie, and epoxy.
I have seen some great fan art on other sites and drew a lot of inspiration from those. I did give him only one eye. I just wanted to reinforce the idea of Hordak's turn away from magic and more towards science. A mindless drone.
Comments and Feedback welcome.