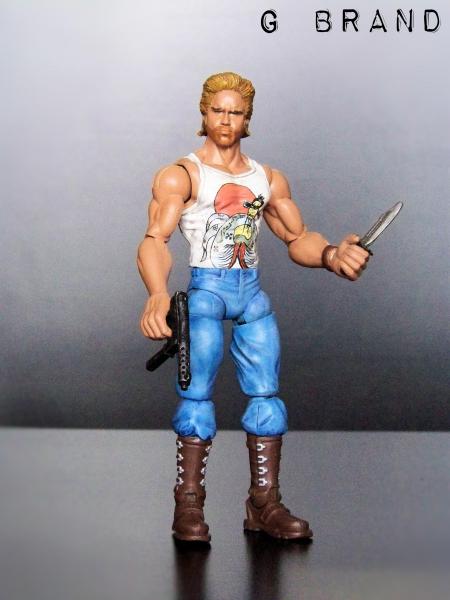 Jack Burton

Head: WWE John Morrison
Body/Arms: Mattel WWE Matt Hardy
Legs: Hydra Agent
Sculpt: Aves Apoxie Sculpt for hair and pants
Weapons: Tec-9 is from The Spirit Thug. Knife is from the bin.

"Have you paid your dues, Jack? Yes sir, the check is in the mail?

Jack is such an awesome and interesting character. I had a blast making him.

Thanks.