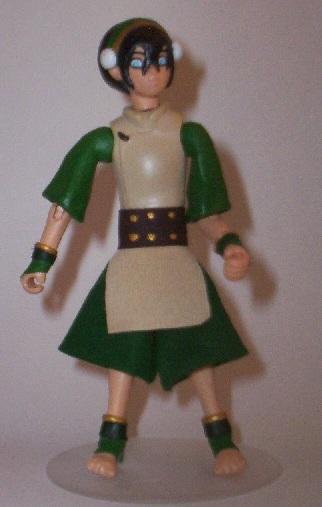 Toph may possibly be one of the most powerful benders of all time. The only Earthbender known to posses the abilty to perform metalbending, she is a tough-as-nails girl who can take on anyone (just ask the boulder!)
Again, an extremely important character shown no love in the official toy line.

Toph is made from a basic Aang head & legs, and Waterbending Aang arms & torso. Shorts made from fabric. Figure painted with Citadel paints.