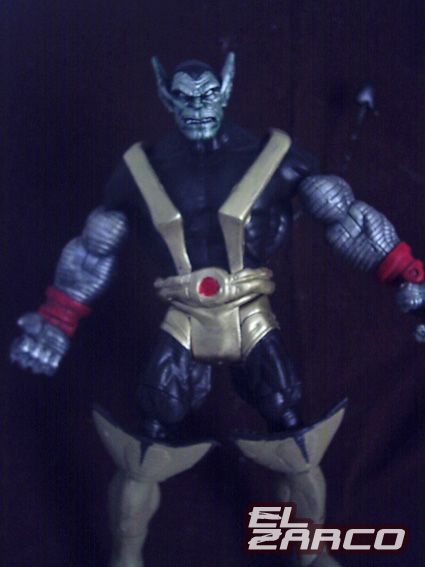 Hi, this is my attempt at one of this evil shapeshifeters.
It's based on one of the skrulls that appeared in the illuminati minis, he only lasted a cople of pages, but I liked it.
Its a mix of Colossus,Nightcrawler, Wolvie & Ciclops, this version didn't have a visor like the one that appeared later on the saga.

The torso its from Etrigan, arms from MLS5 Colossus, I added a claw instead of thumbs, Kneepads from Omega red, boots from Colossus too, the tail was made of blister wire and epoxy, the head's a Camcokid cast.
The bands are from Azrael's cape.

Hope you like.