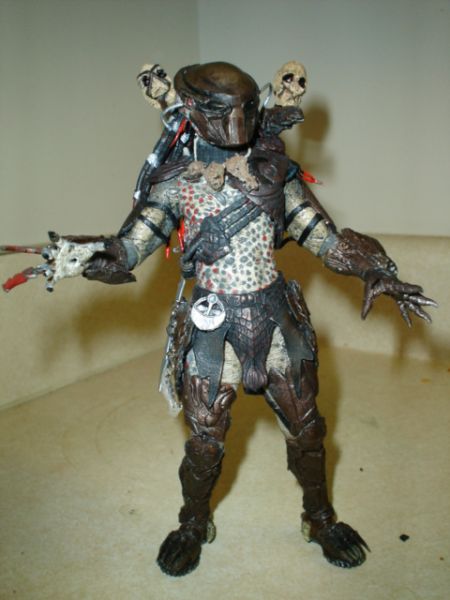 I wanted to create my own unique predator but also wanted him to have the look and feel of the pred from predator 2 and the first pred to die in AVP. So to create this predator known as The Collector I used this recipe...
1. NECA Predators Berserker predator body
2. NECA AVPR wolf predator lower legs and shoulder canon
3. NECA Predators Falconer bio mask, various armor pieces and left hand
4. Mcfarlane predator mix accessories
5. Other Neca accessories

Once he was assembled I began the work on the bio mask to make it my own and different then any seen and then painted him. I then added all the accessories to him and made it so his sword accessory could be attached to his back, left gauntlet and right hand. Hope you like and thanks for looking.