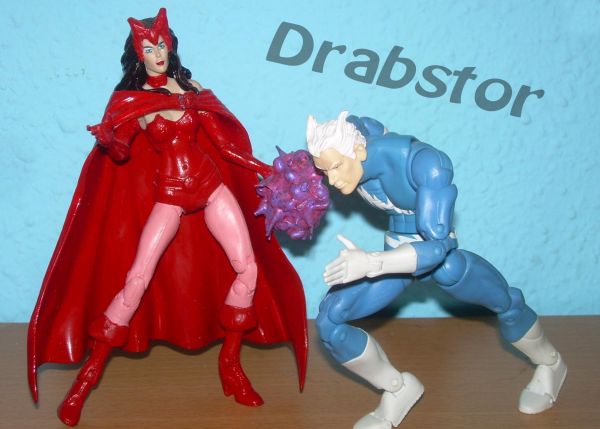 This is my first custom that I made one year ago.
I made Wanda from Emma Frost figure.
It was easy: With putty I made the boots, gloves, the corset and the diadem. I removed the "x" from the belt and cloak. Later I painted it with Tamiya paintings.
With hot glue I made the effect of her power and I painted it with woman nail polish.
Finnally I lacquered the figure with spray varnish sealer.
I hope you liked ;)

I made photos with her brother Qicksilver and with her "hipotetic" family in another dimension: Her husband Nightcrawler, her mother-in-law Mystique and her daughter Nocturne.