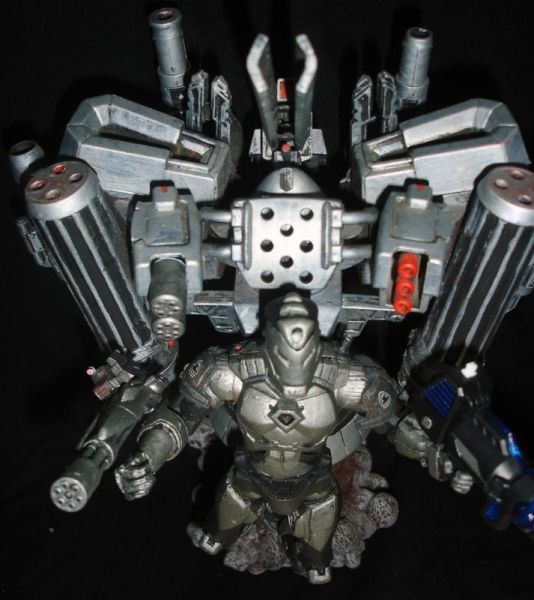 First of all, I chose war destroyer (based on Marvel vs Capcom game) as my entry because this armament has boosters that allows him to travel faster, carrying all the extra weapons with him. That makes it a vehicle right? Just like rocketeer.

War Machine made form HOM iron man base, Modern I'm arms and feet, ROC Ripcord head with sculpted mask (removable), shoulder pads from GOW. Added vulcan Cannon, rocket launchers.

War destroyer made from HOM back pack added with MODOK base, plus cannons, gatling guns, rocket launchers, plasma guns and others.

Hope you like it. God Bless to all.