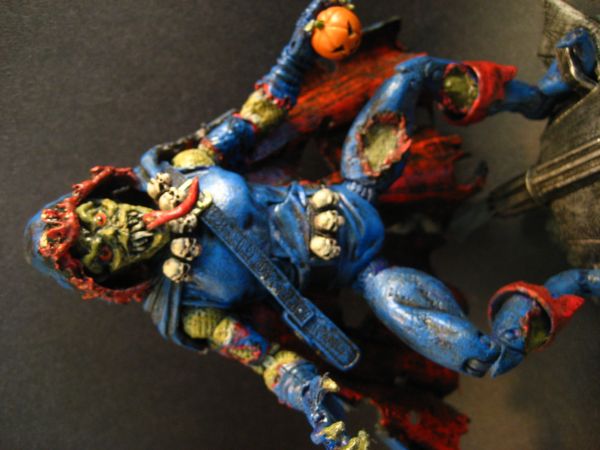 * Fully sculpted, one of a kind face. Tongue and teeth. Ears were taken and modified from abomination. Sculpted using 2part plastic kneadite plumbers putty.
* Fully customized cape, painted and textured
* Full figure re-worked and sculpted
* "Shredded" look created using a dremel 400xpr (on gloves, boots,etc)
* All additions made from highest quality 2 part soft plastic resin.
* Figure fully primed and painted with citadel miniatures paints
* Coated with a dullcote clear coat to ensure durability and colorfastness.

Acessories include:

* Removable cape, fully customized
* Goblin bag!
* Pumpkin bomb,
Glider & cloud base.