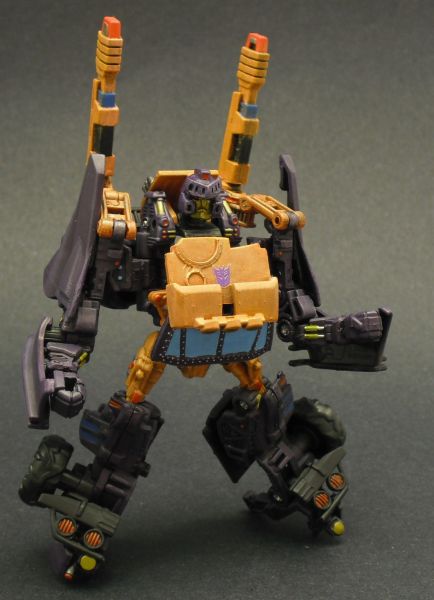 Been getting request lately for B-List Character and I LOVE IT! B listers are my fave projects to work with and much props goes to 3Y3 for this chance!

Ruckus started as a HFTD Crankcase. He was given a revamped Brakedown head, gundam fist and new shoulder canons.

I wanted to do something more for this guy so not only does he have shoulder canons like the original Triggercon but these can be removed and held as regular weaponry!