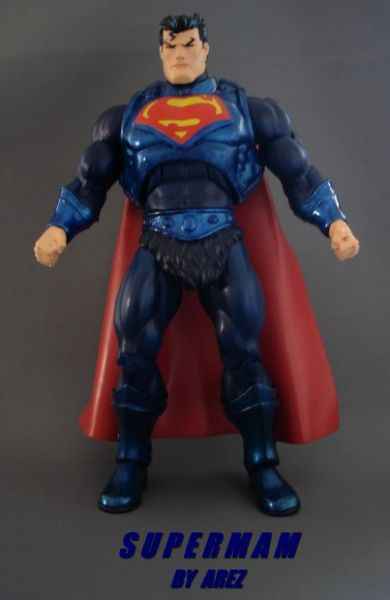 Arez' motuc superman dob 9/18/10

Here's my motuc superman version of superman, I hope you like him, because I surely do!

*I went the Metallic Blue on him, less yellow & less red.

Recipe:
-Motuc webstore's body.
-Motuc marzo's shin guards/feet.
-Motuc he-ro's upper body's armor/cape.
-Dcd public enemy superman's head, hands & symbol.
-Fishing line.

Thanks for looking!!!