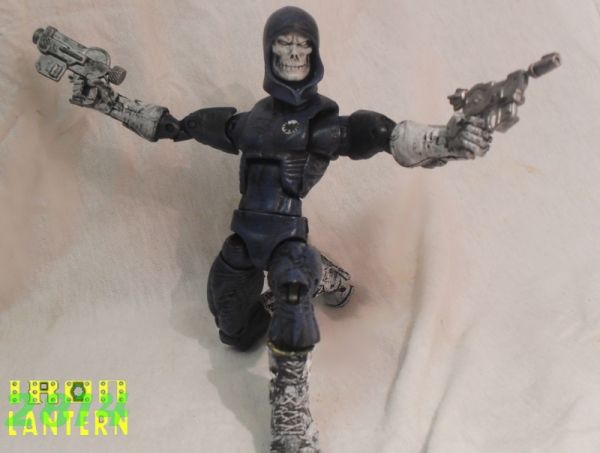 What if Taskmaster joined S.H.I.E.L.D. after he left the Initiative? Realizing his potential as a hero, and the many perks it would have on his wallet, Taskmaster decided to join up with Maria Hill and Norman Osborn. Seeing Norman Osborne's treacheous ways as treason, and an eventual hit to his bank account, the Taskmaster decided to take him down from within. Thus, Taskmaster single-handedly prevented the Siege, which plans were later found out about and brought to the President's attention. Having a total change of heart, Taskmaster now trains S.H.I.E.L.D.'s Black Ops group and leads their Tactical Training and Defense Operation.
Upper Torso: ML Two Pack Forge
Upper Legs: ML Wonderman
Boots: SF Guile
Head: ML Taskmaster
Hood: Smallville Aquaman
Arms: Judge Dredd
Guns: ?????