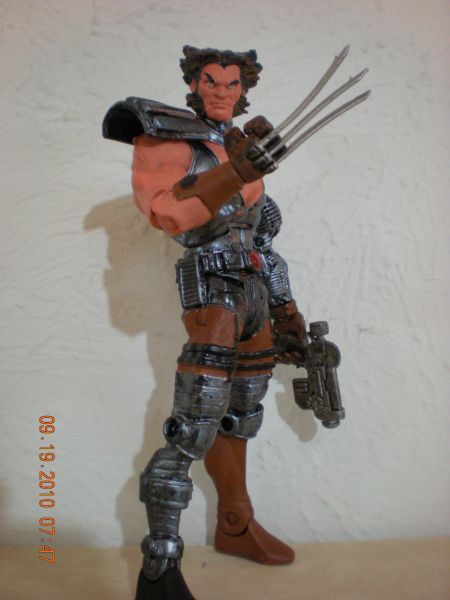 Hey wats up, I thought I was done w/my Reavers team but I did some research and seen Sabretooth's Albert and was inspired. and since I already had good amount of members of the Reavers I though a few more members wouldn't hurt.

recipe

base - dc universe cyborg
head - cast hom wolverine
shoulder pad and gun - lcbh judge dredd
right hand - ml aoa weapon x
right forearm - dcu mr impossible
left arm - ml cable
left leg (knee down) - dcu superman red

I think I'm gonna paint his left shoulder, trunks, and knee cap black. I'm just so xcited about him I wanted to post him. let me know wat you think, thanks.