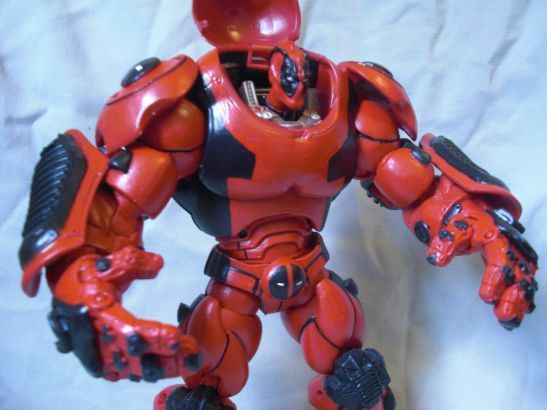 I thought the rule "If you can think of it, it's already been done" could be applied to Deadpool, but I hadn't seen this guy yet. If Deadpool broke into Tony Starks arsenal, which suit do you think he'd steal?

Recipe is just:
Hulkbuster Iron-Man
DMC Direct Deadpool head cast

Swapped out the normal Tony Stark head,sculpted over the chest and sanded down, sculpted over the shoulder circles, sanded those, then added some Deadpool symbols and eyes to the helmet. Everything received a new coat of paint and tadaa! Hulkbuster Deadpool. I know Deadpool's overdone, but I'd be lying if I said that I didn't have a ton of fun designing and making this guy.