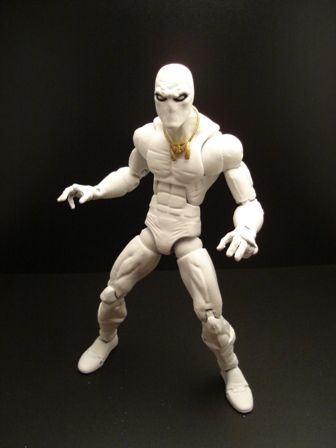 White Tiger Version 2.0 for me

Hector Ayala is transformed into the White Tiger when 3 Jade amulets come together, giving him extraordinary powers!
I wanted to make another White Tiger for my collection, and this was the result.

moon knight body, Yellow Jacket Feet, and Moon Knight wrists, and bullseye's hands. The amulet was sculpted.

Feedback is always appreciated.