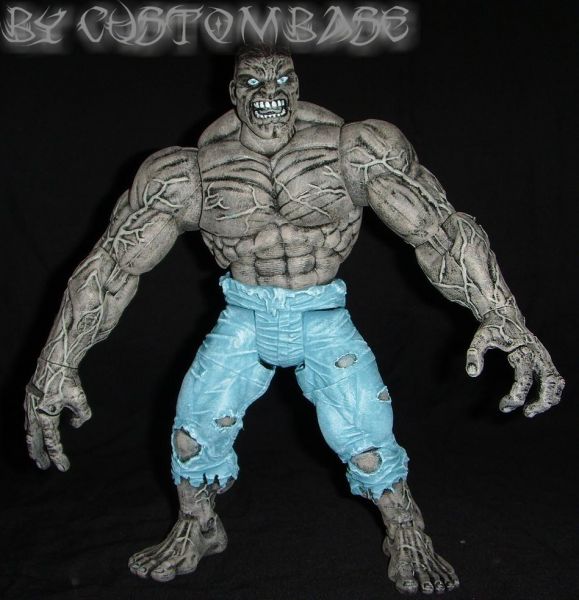 Hey guys, I have had a couple of ML 1 Hulk figures knocking about so I thought I would make myself a Gray Hulk.
To start with I dremeled the bottom of the trouser legs so that the raggedness was not the same as the green Hulk's.
Next I sculpted a couple of rips in the trouser legs. I removed the hair from the head and sculpted the forhead higher and filled in the gaps that the original hair had left, I also re-sculpted the chin and sculpted new hair. All of the sculpting was done with Aves Fixit.
I primed the figure and spayed the whole thing matt black, then dry brushed with 3 shades of gray and picked out the vaines with a blueish gray also used this colour on his nails.
The jeans wer painted a flat blue and dry brushed wit 2 lighter shades of blue, painted his eyes and teeth.
Well there ya have it my Gray Hulk, what do you think?