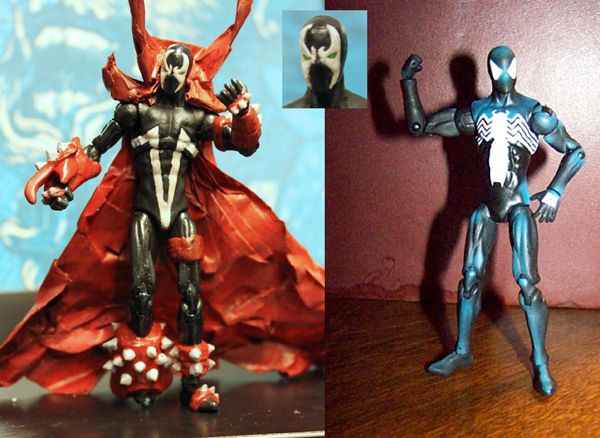 I started with a Marvel Universe Black Spider-man, and basically sculpted the crud out of him with Apoxie Sculpt. The cape is made completely from scratch.

I quickly discovered how much of a pain it was to paint/sculpt with the 3 3/4" scale.

The figure is painted with enamel paints, and sealed.


Feel free to ask any questions, and feedback would be greatly appreciated.