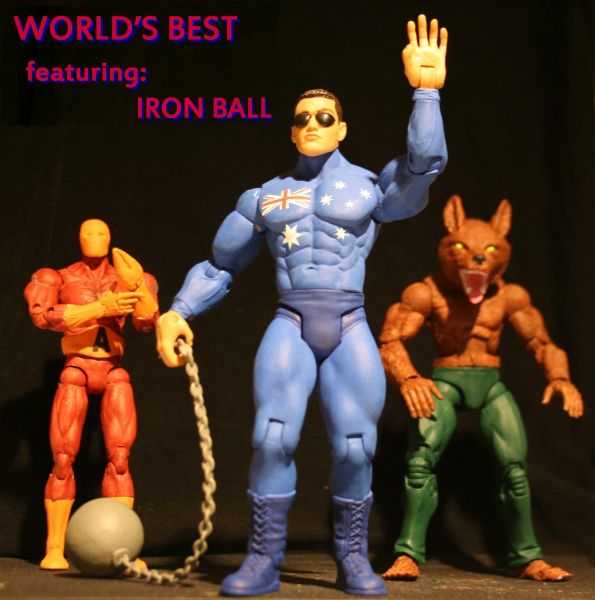 Back when I was a child my version of the Avengers was called World's Best, and their leader was Iron Ball.It was during a weightlifting competition when his power first began to surface. He easily won the contest with his now superhuman strength but his invulnerability hadn't yet emerged. Suddenly there was a terrorist attack, which he managed to thwart however he was blinded during the conflict.
He later meets with Atoman and Dogman who together design 'radar goggles' which grant Iron Ball a unique type of vision.The three search the world (and beyond) to form a global task force: World's Best.
Iron Ball was inspired by Arnold Schwarzenegger who,as a kid, I thought was from Australia.
For the figure I used a WWE figure(Orton?) for the base and sunglasses for the goggles.Painted and then decoupaged the Aussie flag.Stolen ball and chain.