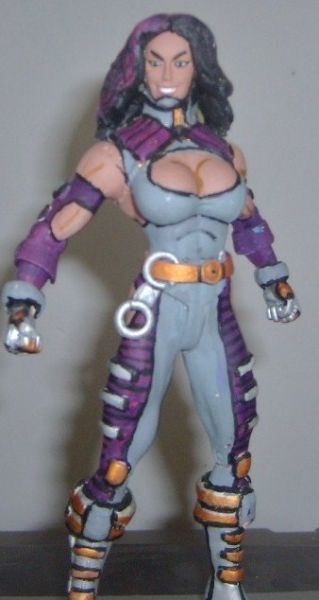 Kimura was the handler and bully of X-23, I felt X-23 needed a villian to tangle with and who was better to custom than Kimura.
Kimura was made from Power Girl body with Knightfall Catwoman head, added her adamantium handcuffs (to keep X-23 in check :))some apoxy and painted..I think she needs repainted as she seems abit scrubby in the photo.
what do you guys think?