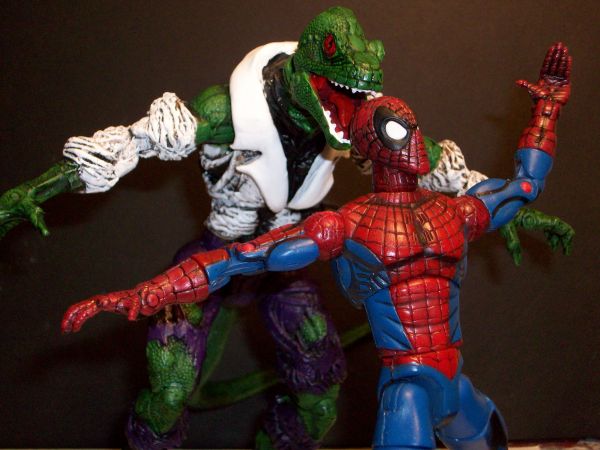 The Lizard -

Curt Connors..In an effort to re-grow his lost arm...he experimented with reptile dna and transfomed into the Human Lizard!

I cut off the ultimate lizard fins, sculpted a lab coat and shredded sleeves, repainted to look like the lizard I remember in my head.

One of Spiderman's deadliest foes...