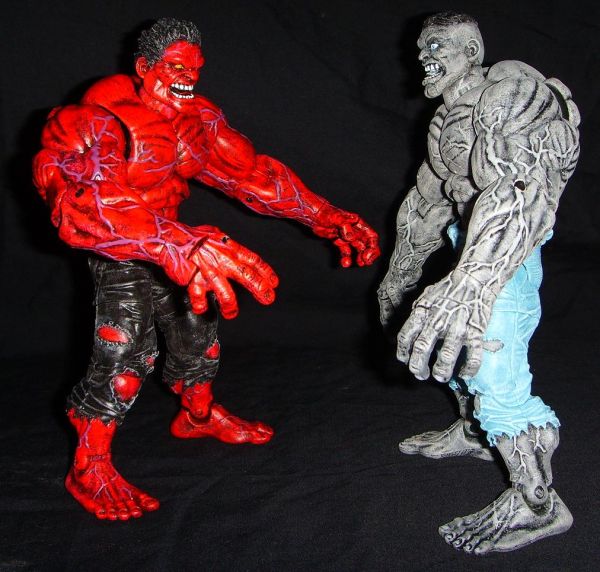 Well I thought seeing as I had some ML Hulks knocking about I thought I should make a Red Hulk to go with my Gray Hulk so here he is.
This was the same recipe as the Gray Hulk,( because I used the exact same figure )
Dremeled the trouser legs and sculpted rips.
I used fixit to widen the jaw and extend the chin and sculpted new hair.
Let me know what ya think guys, Thanks.