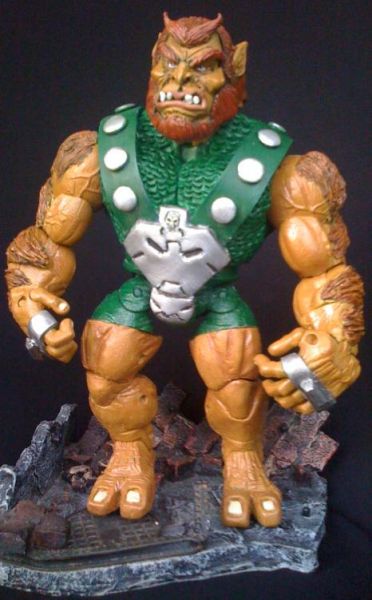 Hi friends present, ulik
Ulik belongs to a race of rock trolls who live in the dimension of asgard in the "domain of trolls" in nornheim. Like all trolls, ulik has an innate hatred of the asgardians as they were driven underground by the king of the norse gods, odin, and forbidden to live on the surface.
Head: homemade
Body: hulk series
Green stuff, magic sculpt and paint revell
Check result!!