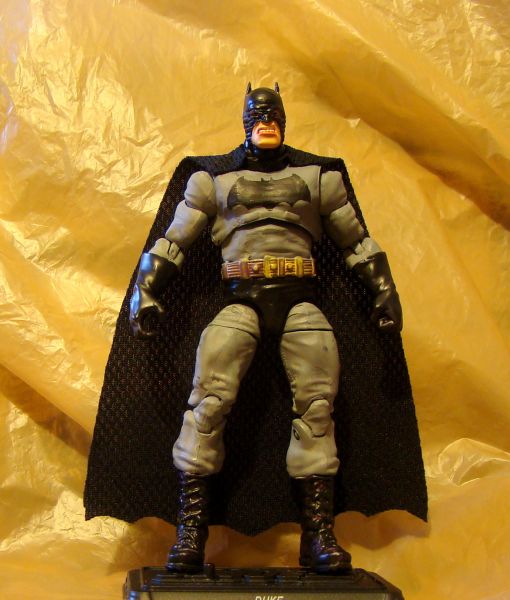 So I've done and still am doing some batman figures for my 3 3/4 collection... and decided to go Retro!


This is The Dark Knight Returns version of the Bat! Bulky, older, bitter. hope u like him! :D

Oh and I included another robin I made out of a Multiple Man... IT is NOT the robin he has on THAT comic book but you gotta admit they look good together!