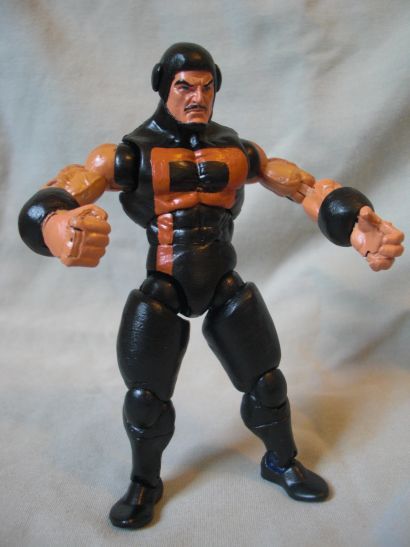 I've attempted Puck a few times, but I really think da man got it right. Had to give his recipe a try and so far I think this is the best Puck I've made.

Recipe:
Hulkbuster Tony Stark Head
AoA Wolverine Upper/Crotch/Right Arm/Upper Left Arm
Random Wolverine Hand/Wrist
Modok Legs

AoA Wolverine's belt had to be dremeled down and resculpted. The MODOK legs were also heavily modified as there was a significant gap at the hip joint, but an easy fix.