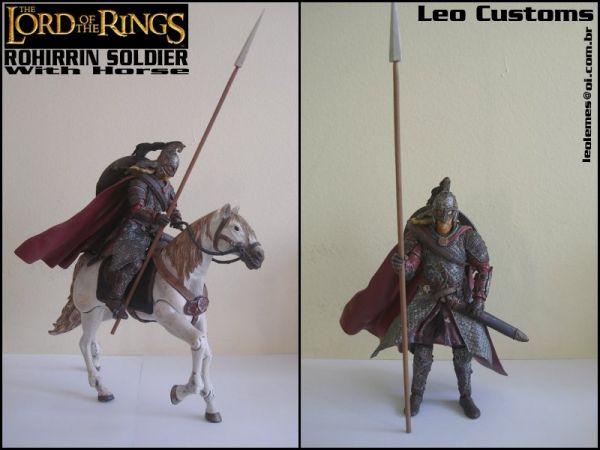 To make the rider I used a Faramir's body with arms, boots, clothing, sword, shield and helmet of the Rohirrin Soldier. The sheath of the sword and the cloak are of King Theoden. The hair, the top half was sculpted with epoxy and the lower half of Rohirrin Soldier.
For the horse, I used a Gandalf's Horse (Stormshadow), where repainted the muzzle, mane and tail. The cloth under the saddle is the Aragorn`s Horse (Armored Brego) and the saddle is a toy horse. The trappings of the saddle were made with pieces of rubber painted. Already in the harness horse's head made with pieces of belts of Legolas and that same toy horse already cited.
Finally, to get the spear, used a barbecue stick with sword blade attached to the top.