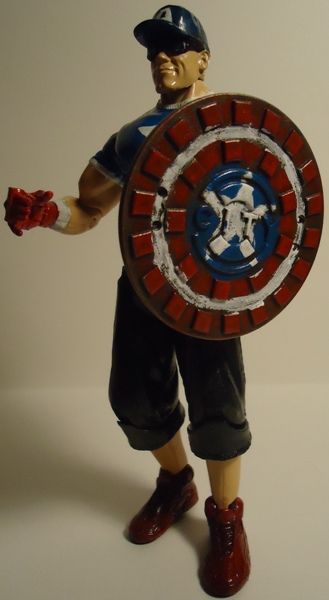 I had this idea of a Cap that I would like to see, without the classic suit, something more realistic. This was an idea I had for a while and was just bugging me so I sat down and made it.

The base is ruthless aggression John Cena with sculpted shades and an old jakks baseball cap from another figure. The shield is the manhole cover from The Spirit figure pack with superglued foamboard for the handle.

Hope you guys like it, comments plz.