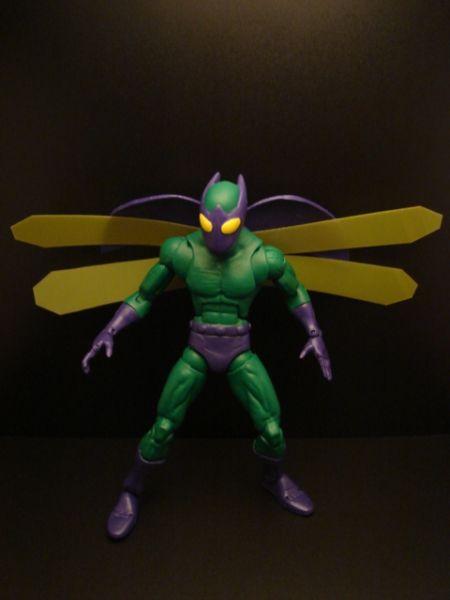 Abner Jenkins...An ex-master mechanic, Abe Jenkins left his career to pursue life as an adventurer seeking wealth and fame under the name, the Beetle. A defeat at the hands of the Fantastic Four sent him into the direction of a life of crime. Years later he joined a group named the Thunderbolts, a choice that eventually took him on a more heroic pathway in life, but for now he's just an awesome spiderman foe.

Recipe is as follows
Havok body
sculpted head
shell reshaped / sculpted from the toybiz beetle buzzing beetle figure
Wings from a yellow platic folder.

Comments always appreciated and welcome.