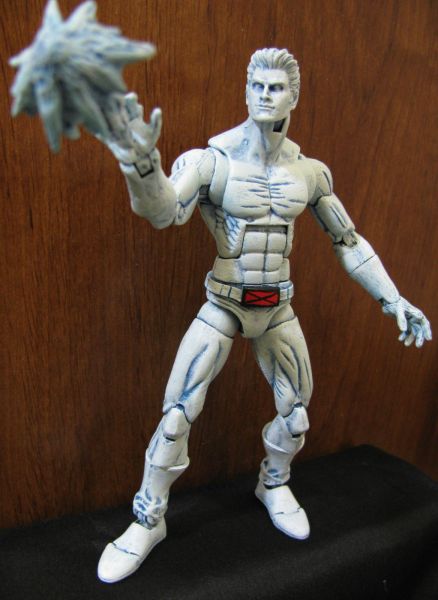 Custom #20!!! Nothing too special though. I whipped up this guy today to go into my Marvel vs Capcom collection. Kyle Robinson was the inspiration for this one.

Head- XMC Bobby Drake
Hands-ML Bullseye
Boot tops- ML Ant-Man
Belt- Rubber band
Belt buckle- Foamy
Ice blast- ML War Machine accessory

I wanted mine to have slightly baggy boots as a nod to old school Iceman. I sanded down the bracers on the Mar-Vel, and the peg on the blast acc., deremeled a hole for it to go in. Joint holes were filled, and it was painted with Citadel paints. Thanks for looking, let me know what you think!