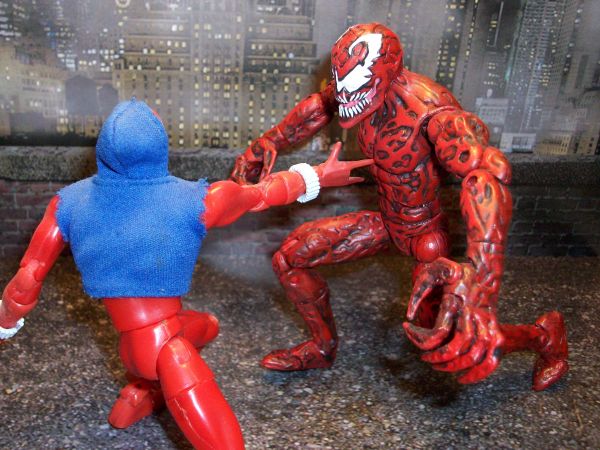 Kletus Cassidy - Psychotic Serial Killer son of Venom!

I wanted to do a custom Carnage. I spray painted skull white and completely repainted him. Picked out his eyes and teeth, carefully highlighting and shading everywhere to get his bloody red symbiote look!

It may look simple, but I actually painted Carnage for 4-8 hours...Painted Joker's head to make a Cletus Kassidy in the background!