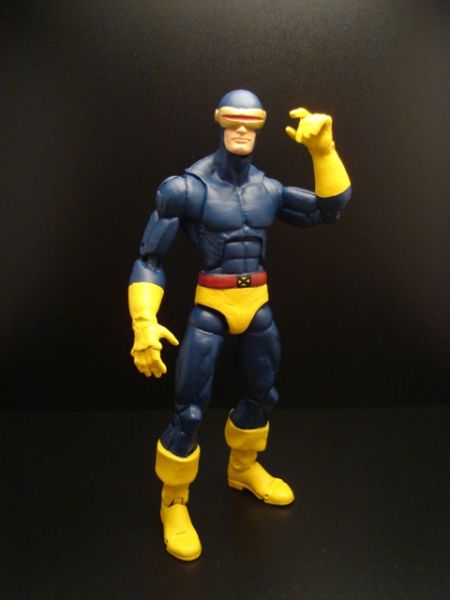 Cyclops produces a powerful beam with great destructive power from his eyes referred to as an "optic blast". In uniform, he wears a unique ruby quartz battle visor with a lens which runs from eye-to-eye giving him a one-eyed appearance, hence the codename "Cyclops."

Sometimes leader of the X-MEN, he is a natural leader.

I hated the Marvel Legends version, so borrowed Loose Collector's recipe. It turned out okay.

Base figure Bullseye
Head - Captain Marvel
Boots - Task Master
Visor / head sculpted

Feedback is always appreciated.