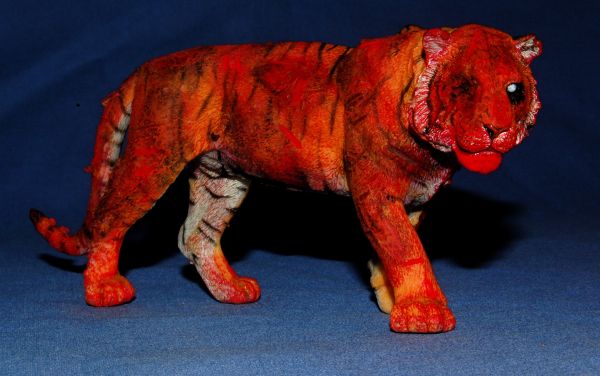 Hey!

Here's the first of my latest batch of RE stuff: a bengal tiger from the Wild Things scenario of RE: Outbreak: File #2

For a base, I used the Papo Bengal Tiger. I took a dremel to him for the decay: a sanding bit for the rotting flesh and a spinning blade for the scratches and claw marks. The missing eye was created by drilling out the eye and removing the bit slowly, so as to not remove the flak. Once I was happy with the gore, I coated it in Krazy Glue to harden it and keep it from falling/tearing off. After that it was just paint.

I had a great time making this guy, and while he's not the most extreme figure on the RE shelf, he's got a lot of character and I couldn't be happier. What do you all think?