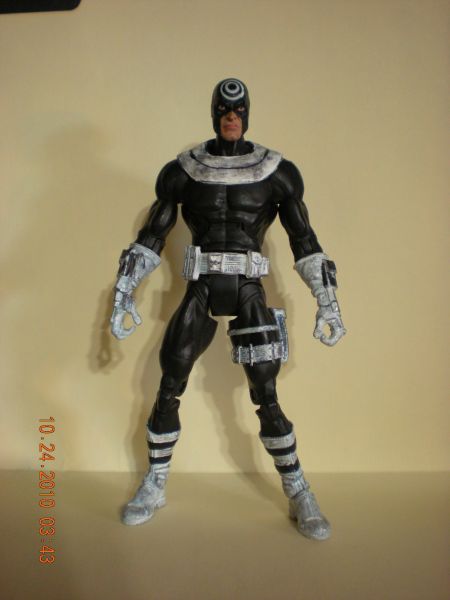 Hi everybody! (hi dr nic! lol) heres another I just finished and couldnt wait to get on here. Bullseye. I wasn't too happy w/the ml version. he suffered from the "urkel-sindrome" u know, pants up to high, big@$$ head and ears. anyway I just came back from a local toyshow in san antonio and started on him right away. I went w/the dry bushed look, I like it better than the plain white. oh yeah, has anyone alos noticed that when u swap legs from a ml to a dcu base it won't be leveled. yea, the left leg is longer. don't know why, but I drove me insane. so I modified it.

recipe

base - dcu black manta
head(ears cut off), legs(fr knees down, left leg modded), belts and armor - ml bullseye
forearms(glued to dcu arm stub)- lcbh judge dredd

let me know wat you think. thanks and good luck.