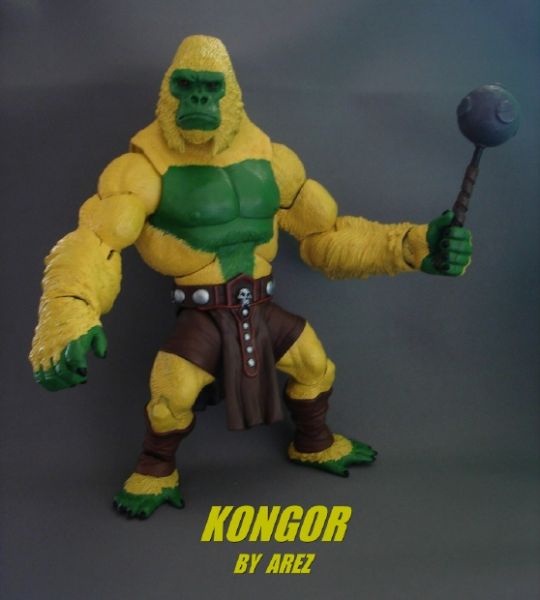 << Arez' motuc kongor dob 10/30/10 >>

I've been working on this guy for over a month and it's been fun to make, because this is the first custom I actually have sculpted the entire body. Kongor is an original character inspired by motuc gygor and based on my 7th kingdom zeus. The only difference is that kongor is smaller and more of a savage kind. The yellow was a pain to get right. I gave him a base coat of testors mm's flat white and then at least 5 dry brushes of insignia yellow.

Recipe:
-Dcuc c&c kalibak's body.
-Dcuc c&c grodd's head, forearms & feet.
-Lcbh conan's loincloth.
-Dcd p.E. Hawkman's mace.
-A lot of epoxy.

~Thanks for looking!!!