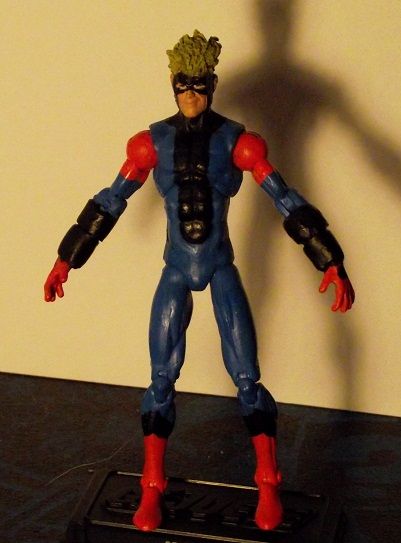 I've always liked Speedball, he was a kid with super powers and he was having a blast! Then he inadvertently blew up Stamford.... Now he's all Emo and depressed. I think he still is anyway, what happened to him? He's not on the Thunderbolts anymore is he? Maybe he's part of the Dark Thunderbolts. Marvel likes putting "Dark" in front of a title now. Anyway, Here's Speedball in his Civil War duds.

Head- Secret War Hawkeye with sculpted hair.
Arms- Silver Surfer
Body- Black Costume Spider-Man

comments and critiques appreciated.