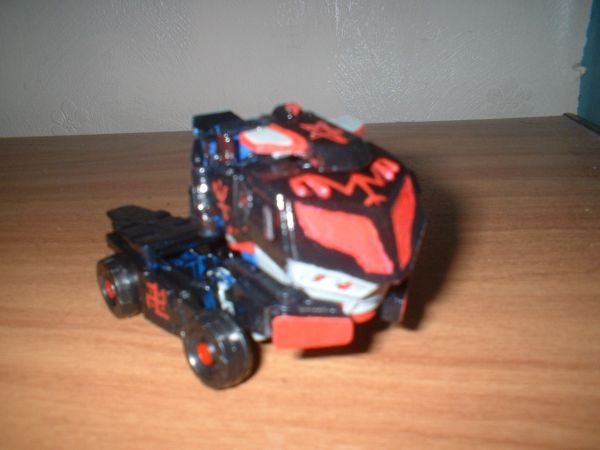 I've decided to create an alternate world version of transformers figures, I was inspired by my studies of alchemy and wytchcraft a few years ago.

The basis is that in an alternate dimension magic is the dominant force and not science. Olchemic prime is a shamanic leader of the seraphim, a clan of nomadic transformers who fight for justice and draw their energy from the living universe. Whereas metatron (not megatron) is the leader of the corrupticons who steal mana from all lifeforms and worlds at any cost. Olchemic prime carrys the eye of cybertron which is the heart of all goodness and power of light.

Just a repaint of activators optimus with black plasticoat and red acrylic, if anyone would like to join me in my quest or make suggestions on characters names and profiles then do so, many thanx.