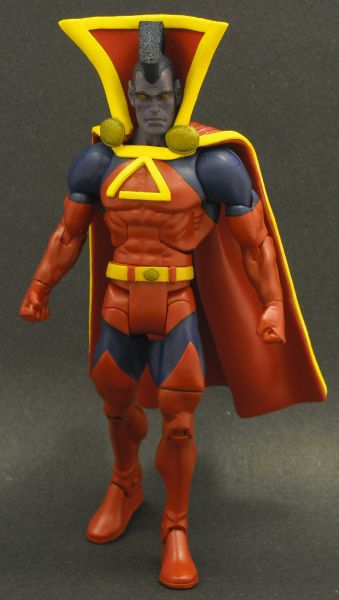 Well I've been playing around with the idea to make a Gladiator figure for a little while and when I saw the Omac from DCUC and after a few weeks working on other stuff I knew it was time to get around to it. With that head it just makes sense to make Gladiator and its no surprise to see someone has already done it, so Da Man gets credit for that. Also have seen other people use DC bodies for him and I think the body type works quite solid for the character. Here's the lowdown:

head: Omac (changed jaw line, sculpted pointed ears, cut back of and resculpted mohawk as well as front to get the widows peak.
body:PE Supes (sculpted on boot tops)
forearms: Commander Steel
hands:Captain Atom
cape: Supes with Foamie for collar and trimming

Then it just came down to painting him!