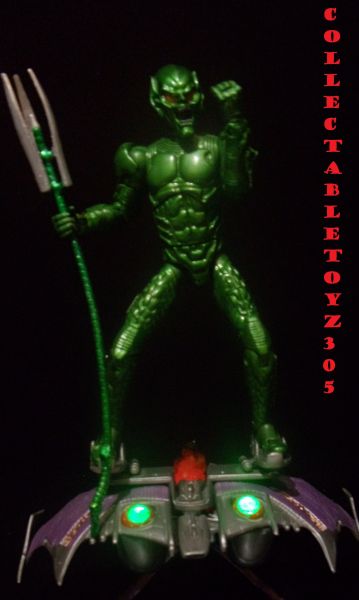 Hi there, well we were undecided to either make this custom for a while, so we said what the heck, let's try it out. We added led lights to the glider. On the front there are green lights that go in a fast strobe mode. And on the back we added as flame and also the light is in a fast strobe mode.
We also made a custom spear, making it look just like the one in the movie.
Well hope you guys like him let us now what you think.