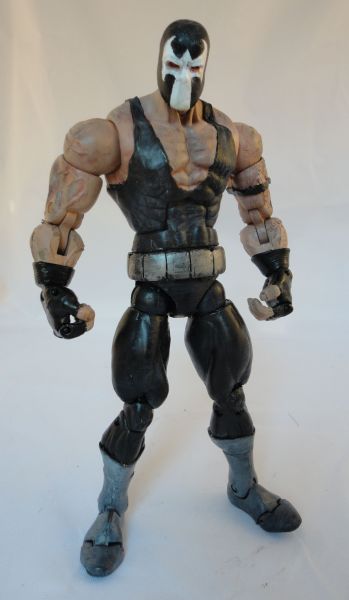 Heres another guy. Bane really became an interesting character after being inducted into the Secret Six, so I thought I'd make him.

He's a Hercules upper body, with the wife beater sculpted on, and a lot of bulk added to his sides to help fix the weird proportions of that base. The head is also a sculpted over Hercules, though I wish I had made it either wider or less tall. Forearms and hands from Hulkling. Lower body is Colossus with resculpted upper legs and boot tops, with knees from Sabretooth.

He ended up a lot taller than I wanted him to, but oh well. I like him.