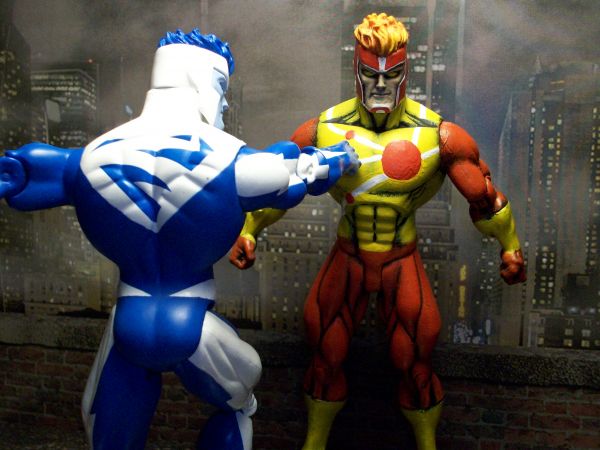 Firestorm Brightest Day

When I saw the blue lightning superman I saw Firestorm instead. Black base and painted up from there until I got my Brightest Day colors. I like how they are drawing him now with a really dark and shaded look. I never liked Ronnie Raymond or Martian MaNHunter but now the way they are bringing them back and look way darker and bad@ss, I'm getting into them. All paint, no sculpt.

Paints - Citadels - Sunburst and Golden Yellow, Blazing Orange, Skull White, Chaos Black, Elf and Tallarn Flesh.