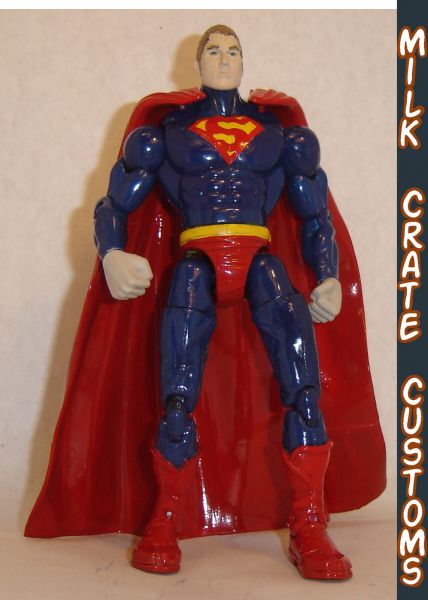 My Friend is a big Superman fan so I set out to make a custom of him as the Man of Steel

Recipe:
Head: Sculpt from scratch, my first ever attempt at such a difficult and detailed skill.
Body: Sentinel series Cyclops
Arms/Hands: Superman, can't remember which one.
Legs/Feet: Sentinel series Cyclops with the boot cuffs removed and re sculpted.
Cape: Supes again.