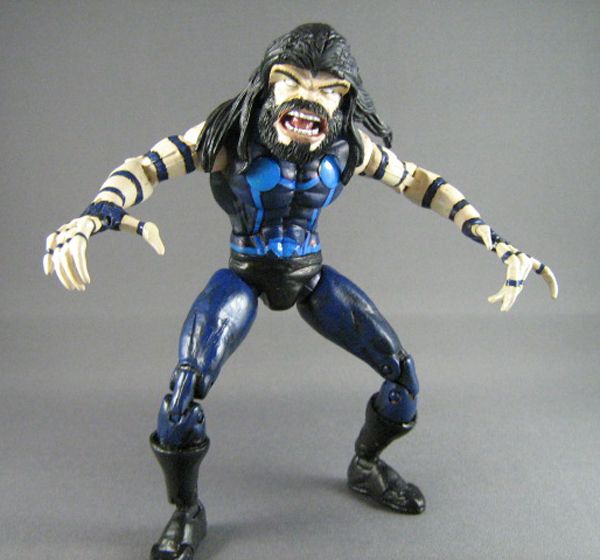 Carnivore (Andreas Zorba): Grecian Count and an independent collector of antiquities while simultaneously lacking a real interest in maintaining his collection; Empowered by the Fearsome Fist of Farallah, he possessed superhuman speed, coordination/fighting ability and claws.

Recipe: Body,Legs,Arms LCBH Conan
Head ML Sassquatch
Hands ML Lady Deathstrike
Hair X-23, Ripclaw,Spider-Woman.
Thanks for looking, hope you enjoy!